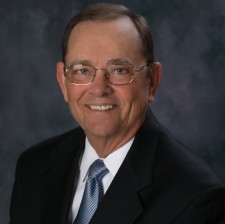 Mediators' focus on bringing people together and teaching colleagues contrasts sharply with today's infamous speaker.
ORMOND BEACH, Fla., October 19, 2017 (Newswire.com) - A controversial speaking engagement today at the University of Florida in Gainesville and a state of emergency declared days in advance for Alachua County won't derail the plans of 19 mediators who are set to present an eight-hour educational program Friday at the university's Levin College of Law.
The college's Institute for Dispute Resolution invited the mediators, all members of Upchurch Watson White & Max's panel of neutrals, to deliver eight hour-long presentations months ahead of this week's events. Topics include, fittingly enough, "Defusing Volatile Emotions," as well as advanced communication and negotiation skills.
The mediators work throughout the country and are based throughout Florida. Their seminar surveys leading-edge thought on dispute resolution based on the experience of "a collective 250 years and 45,000 mediations," says organizer Robin K. Davis, director of the institute and senior legal skills professor.
More than 100 mediators and other attorneys seeking continuing mediation and legal education have registered to attend the following presentations:
"Standards of Good Faith Conduct in Mediation -- Mediators and Lawyers" with Lawrence M. "Larry" Watson Jr., Albert R. Tetrault and Carl Schwait.
"What's Going On in the Other Room" with Richard Lord and Jeffrey M. Fleming.
"Language of Mediation" with Howard R. Marsee and Lawrence Kolin.
"Negotiation Skills" with K. Judith "Judi" Lane, Kimberly Sands and Alvin Capp.
"Designing the Mediation Process" with Rodney A. Max, Dominic Brandy and Shelley Leinicke.
"Cross Cultural Mediation" with Ricardo Cata, Arthur Garcia Jr. and Mr. Lord.
"Defusing Volatile Emotions" with A. Michelle Jernigan and Brandon Peters.
"The Florida Mediation Movement -- A Perspective" with John Upchurch, Mr. Watson, Terrence M. White, Mr. Max and Ms. Sands.
The seminar is an American Bar Association Mediation Week 2017 event.
About Upchurch Watson White & Max
A nationally leading mediation specialty firm, Upchurch Watson White & Max is known for facilitating reasonable agreements to resolve complex issues. From eight offices in Florida and Alabama, Supreme Court certified attorney mediators with wide-ranging specialties serve as court-appointed and privately employed mediators, arbitrators and third-party neutral case managers, implementing innovative methods of alternative dispute resolution across the country. On the Web: uww-adr.com
Contact: Catherine Klasne (cklasne@uww-adr.com)
Media Manager
Upchurch Watson White & Max
1400 Hand Avenue, Suite D
Ormond Beach, FL 32174
800-264-2622
Source: Upchurch Watson White & Max
Share: