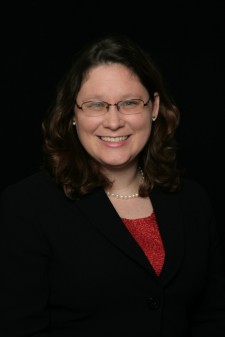 A certified circuit civil, dependency and family mediator, Maldonado plans to keep her current popular practice and expand from there
WEST PALM BEACH, Fla., December 6, 2019 (Newswire.com) - ​​​​​​​​​​Ana Cristina Maldonado, who was called to dispute resolution as a career choice beginning with her legal studies, joins Upchurch Watson White & Max Mediation Group this week.
Since 2012, she has been first a courthouse mediator and then the sole neutral with Maldonado Mediation, focusing primarily on resolving family issues, and she will be a driving force in this practice area for UWWM. Additionally, her new affiliation with UWWM will allow her to more quickly expand her circuit civil and pre-trial mediation practice areas.
"Cristina's zealous pursuit of excellence in her professional endeavors is apparent from her accomplished background," said UWWM CEO and President John Upchurch. "She brings creativity and energy into her family law resolution work, a field we are now pleased to add to the firm's portfolio with her welcome addition."
Maldonado's first career had international flair and drew heavily upon her management and mathematics skills. For seven years before she began attending St. Thomas University School of Law, she was a program manager for Abt Associates International, administering a $22 million budget and two field offices and field operations across nine countries. Her ability to speak both Spanish and Portuguese came in handy as she supervised 15 employees and contractors.
She also played a key role in strategic planning, procurement, human resources management, contract administration, budget monitoring, and reporting results on multiple contracts and deliverables. "The contracts she worked on provided regional technical assistance on labor, employment, and workplace safety policy and capacity building in Central America," her biographical profile states.
Since law school and obtaining Florida Supreme Court certification as a mediator in the areas of circuit civil, dependency and family, Maldonado has mediated more than 1,600 cases with more than 300 attorneys and many hundreds of self-represented parties. The Florida Dispute Resolution Center has approved her as a primary trainer for family mediation and as an assistant trainer for dependency and circuit civil mediation. To date, she has helped train and mentor more than 100 new mediators.
To schedule a mediation with Ana Cristina Maldonado in English, Spanish or Portuguese, or for more information, contact her case manager, Norma Abreu (nabreu@uww-adr.com/561-533-7553), or client relations team leader Cathy McCleary (cmccleary@uww-adr.com/800-863-1462). Online scheduling is also available at uww-adr.com.
About Upchurch Watson White & Max
A nationally leading mediation specialty firm, Upchurch Watson White & Max is known for facilitating reasonable agreements to resolve complex issues. From eight offices in Florida and Alabama, state Supreme Court-certified attorney mediators with wide-ranging specialties serve as court-appointed and privately employed mediators, arbitrators and third-party neutral case managers, implementing innovative methods of alternative dispute resolution across the country. On the web: uww.adr.com.
Media Contact:
Catherine Klasne
(386) 253-1560
cklasne@uww-adr.com
Source: Upchurch Watson White & Max Mediation Group
Share: